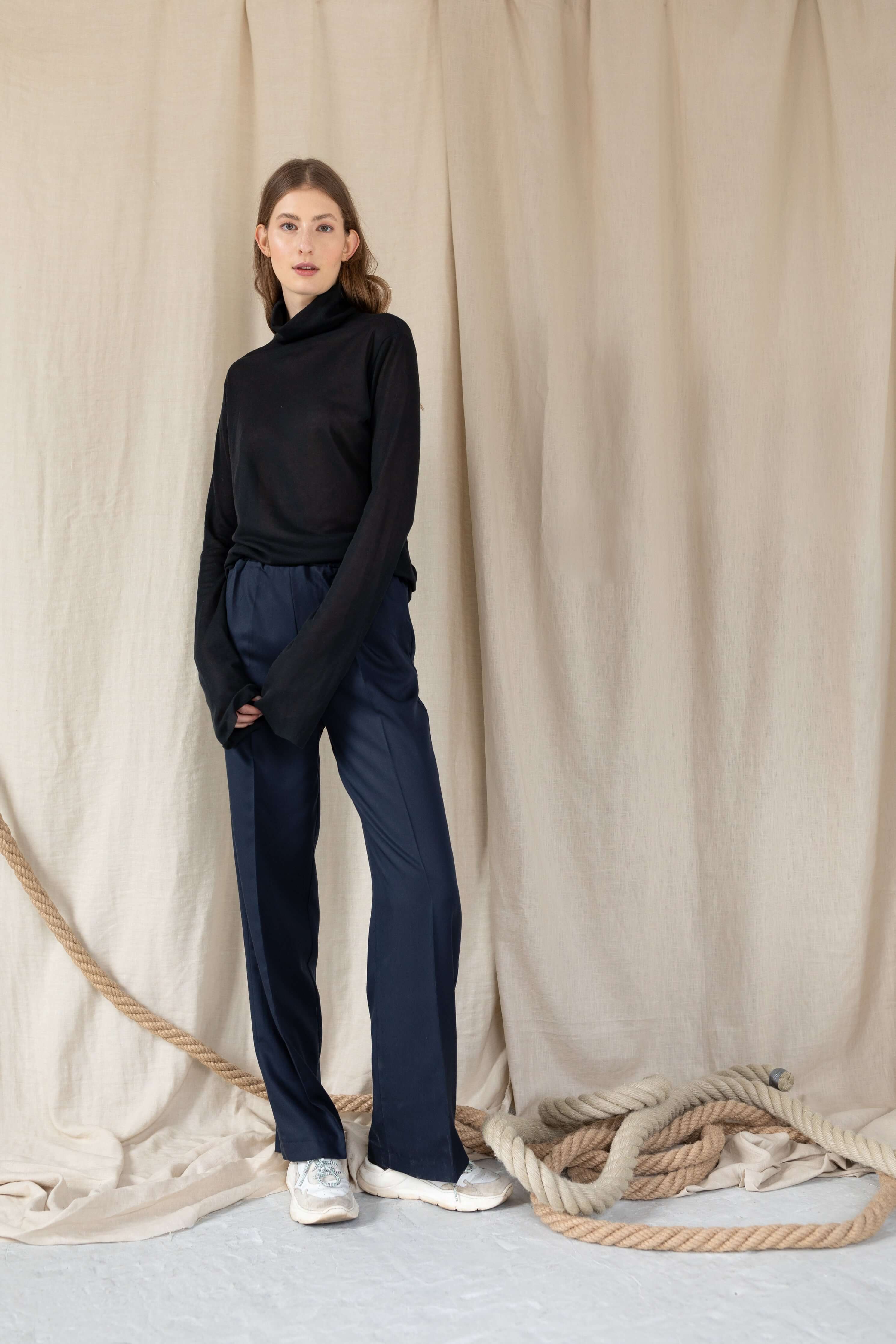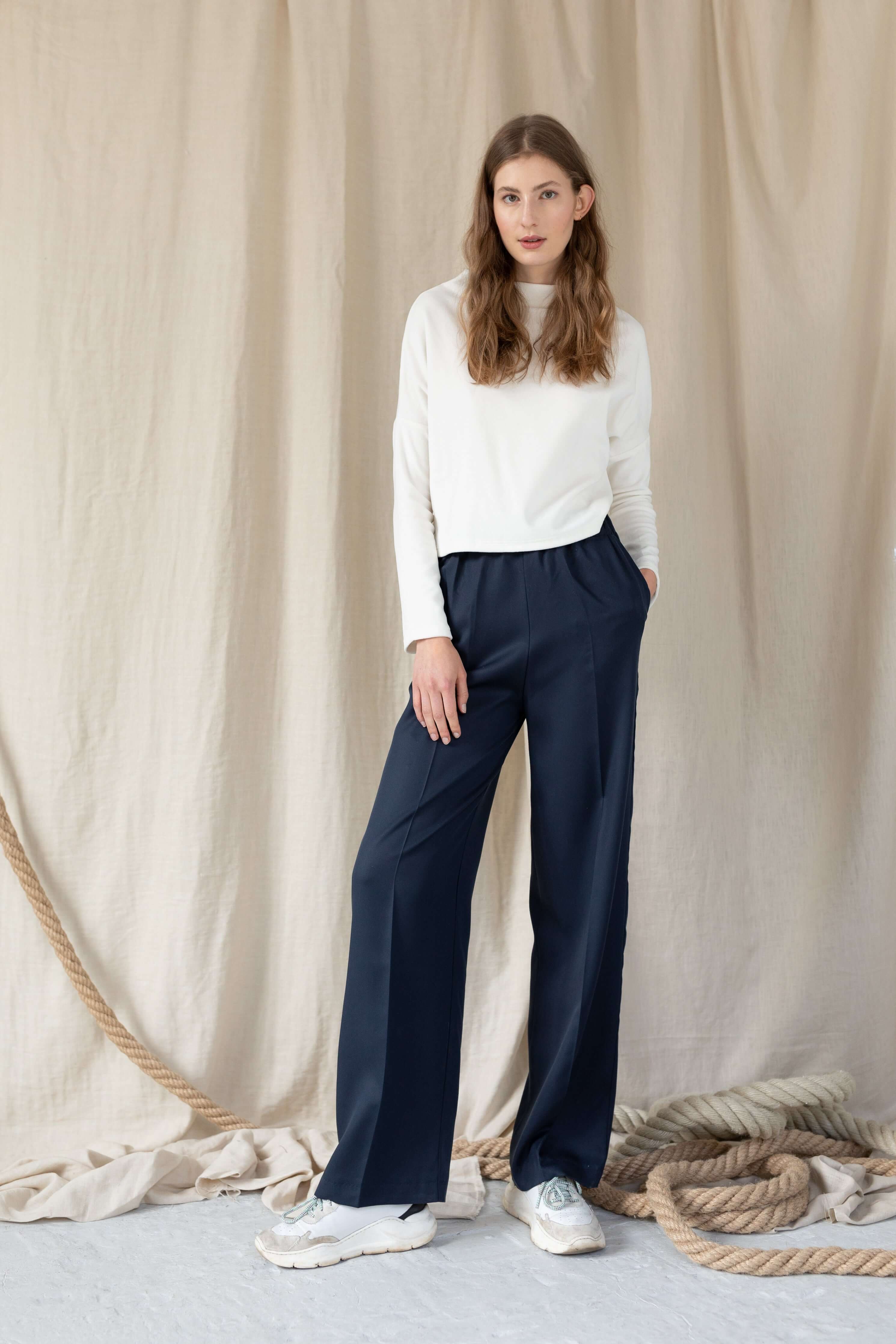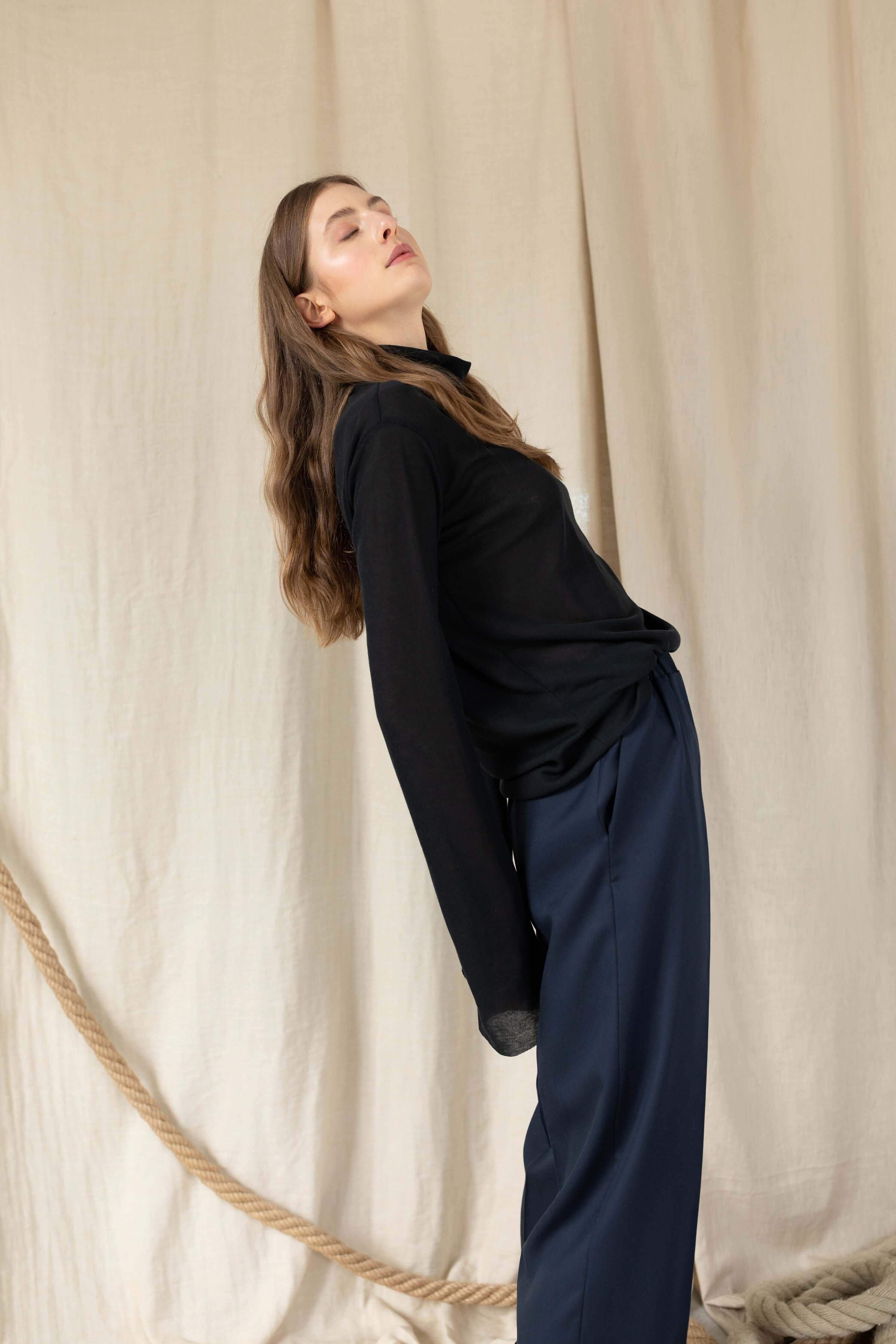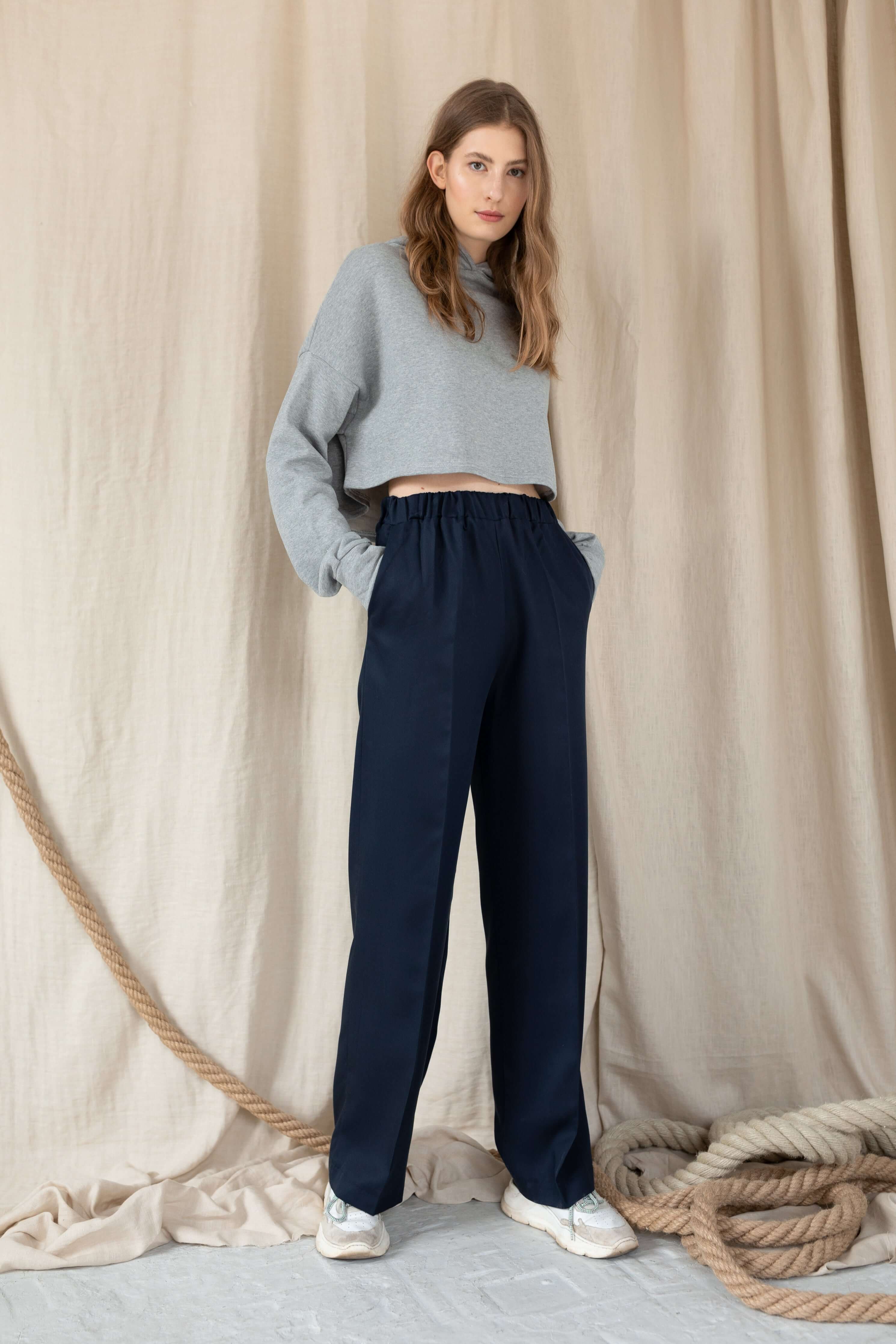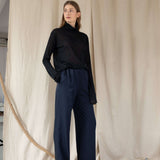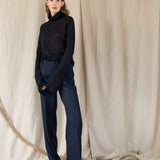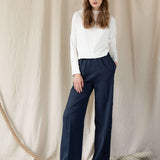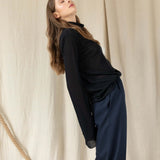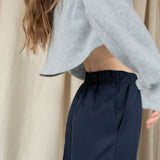 Be The Boss Wide trousers dark blue
$123.00
Regular price
$164.00

Description

Material & Manufacturing

Size
Wide trousers with iron-on buttons and a high elastic waist
Be The Boss pants are made of quality and pleasant Refibra material. A wide cut with iron-on buttons & a comfortable high elastic waist together make this piece a basic piece that easily fits into your wardrobe. Combine with our Something New top for the ultimate look.
– Ironed pucks
– Straight cut
- Pockets
Also available in classic black.
100% Refibra™ (mix of Tencel + recycled cotton, cut waste) 205 g/m²

Our comfortable Refibra™ fabric is made from a mixture of wood shavings and cotton blends from the clothing industry (which would otherwise be disposed of). The finished fabric is breathable, with better moisture absorption, antibacterial and bleach-free. Advantage: can be recycled again.
Origin of fibers and textiles: Austria (Lenzing)

Rubber
The elastic rubber we use consists of 65% GOTS certified cotton and 35% natural rubber. Organic cotton comes from a GOTS certified factory in Turkey and natural rubber from Malaysia. The supplier from whom we buy the rubber holds REACH and Oekotex 100 P1 certifications. The final product is compostable.
Production: Austria

Production
Ethically made in the UK.
Our model wears a size S. (She has a size S)

Size S
Length from waist down: 108 cm
Front seat: 38 cm (including 4 cm waist)
leg width: 26 cm

Size M
Length from waist down: 111 cm
Front seat: 38 cm (including 4 cm waist)
leg width: 28 cm
Visit our showroom in Prague 2 and view all our collections in person.
---
100% Refibra Tencel™ se vyrábí ze zbytků bavlny a tencelu.
Be The Boss Wide trousers dark blue
$123.00 USD
Regular price
$164.00 USD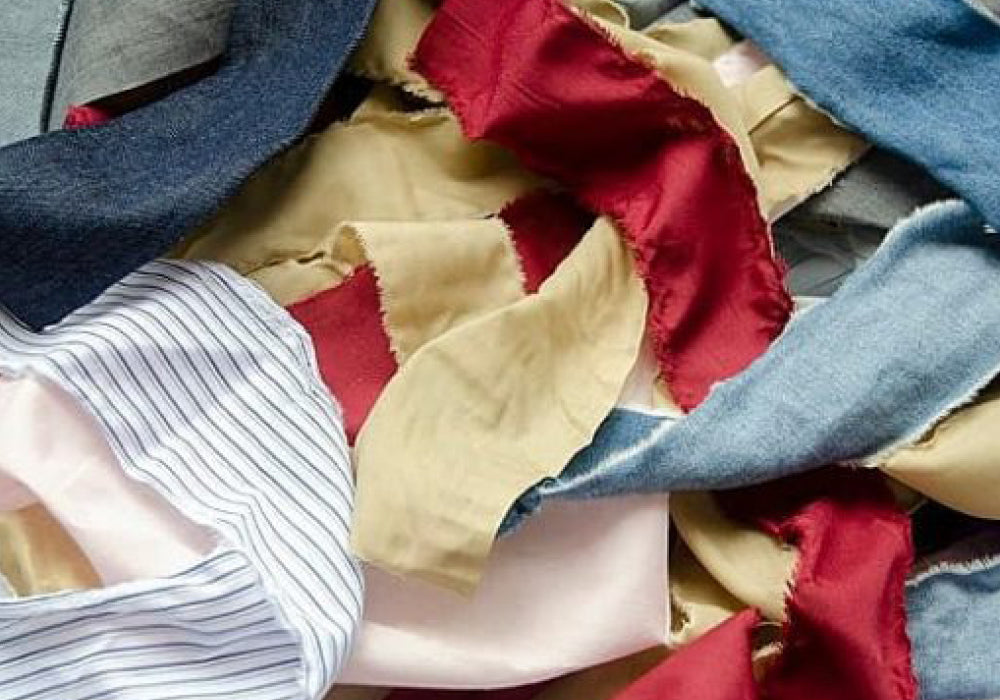 Circularity
...you help support the circular economy. Refibra™ technology involves recycling cotton residues from garment production and blending them with Tencel™ fibers, all produced in a closed manufacturing process.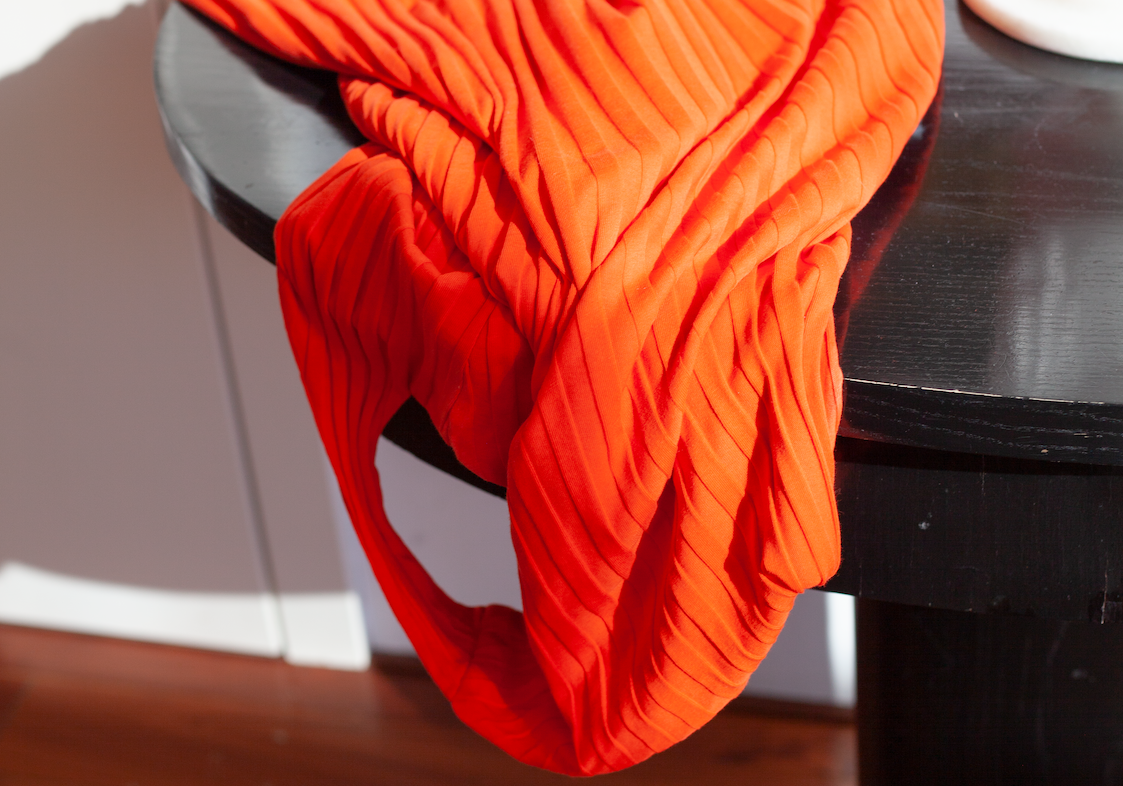 You support local fashion
... you support local and responsible fashion . Our products are made from European materials in the Czech Republic always ethically and with respect for nature.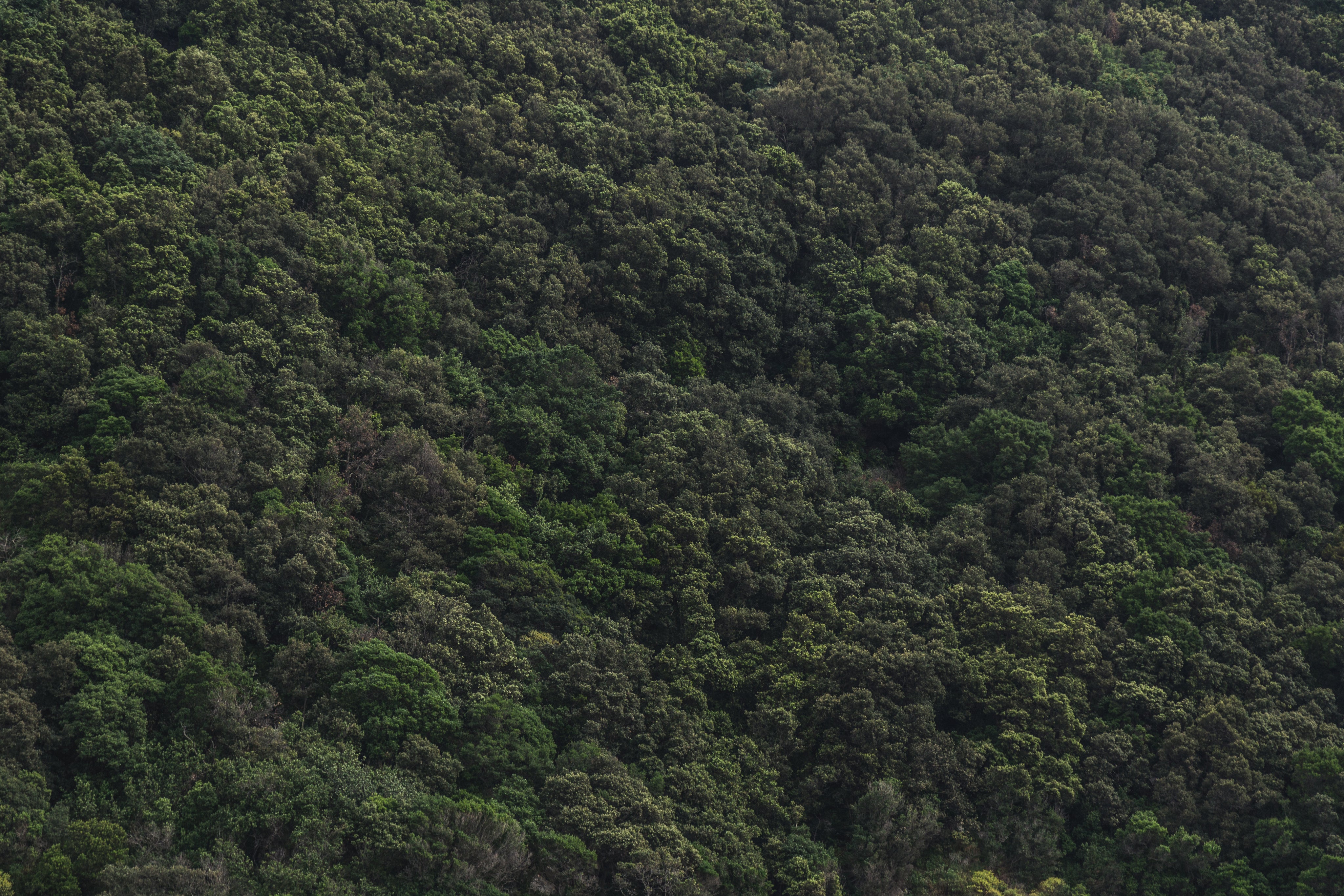 You are betting the future
...you help us support EDEN projects around the world. For every piece you buy, we will plant a tree for you, which offsets the carbon footprint caused by the production of the product.
Frequently asked questions

How to best care for your new piece?

Produkty z Refibra TENCEL™ doporučujeme prát v ruce a nebo při nízkých teplotách 20° na velmi jemné praní, aby neztratila vlákna svoji pevnost a pružnost. Přírodní materiály jsou náchylné ke srážení, proto zdůrazňujeme šetrnou péči.

Produkt nechte uschnout přirozeně na vzduchu. Nikdy nepoužívejte sušičku.

Nebělte.

ADVA produkty neperte zbytečně, vždy myslete na životní prostředí.

Pro dosažení nejlepšího výsledku oživte oděv napařovací žehličkou na nízkou teplotu.

Is it possible to purchase the product in a different size?

Our products are usually offered in SL sizes.

We'd love to, but we can sew any of our pieces to order. If you are interested, please email us at shop@advastudios.com.

Is your packaging recyclable?

We send orders in recycled and recyclable cardboard boxes or envelopes.

The product is always wrapped in tissue paper, which is made from consumer waste.

All flyers and stickers are made from recycled materials and are recyclable.

The packaging materials we use are also 100% plastic-free.

Can I exchange or return the product?

We are able to offer an exchange or refund if the product does not fit or is not to your liking. The return period is 14 days from the date of dispatch. (For international orders, the deadline is extended to 20 days).

Learn more about exchanging or returning a product here.
Honest.
Discover the product story.
Get to know the story of your new piece and discover its journey from the seed to the final product.