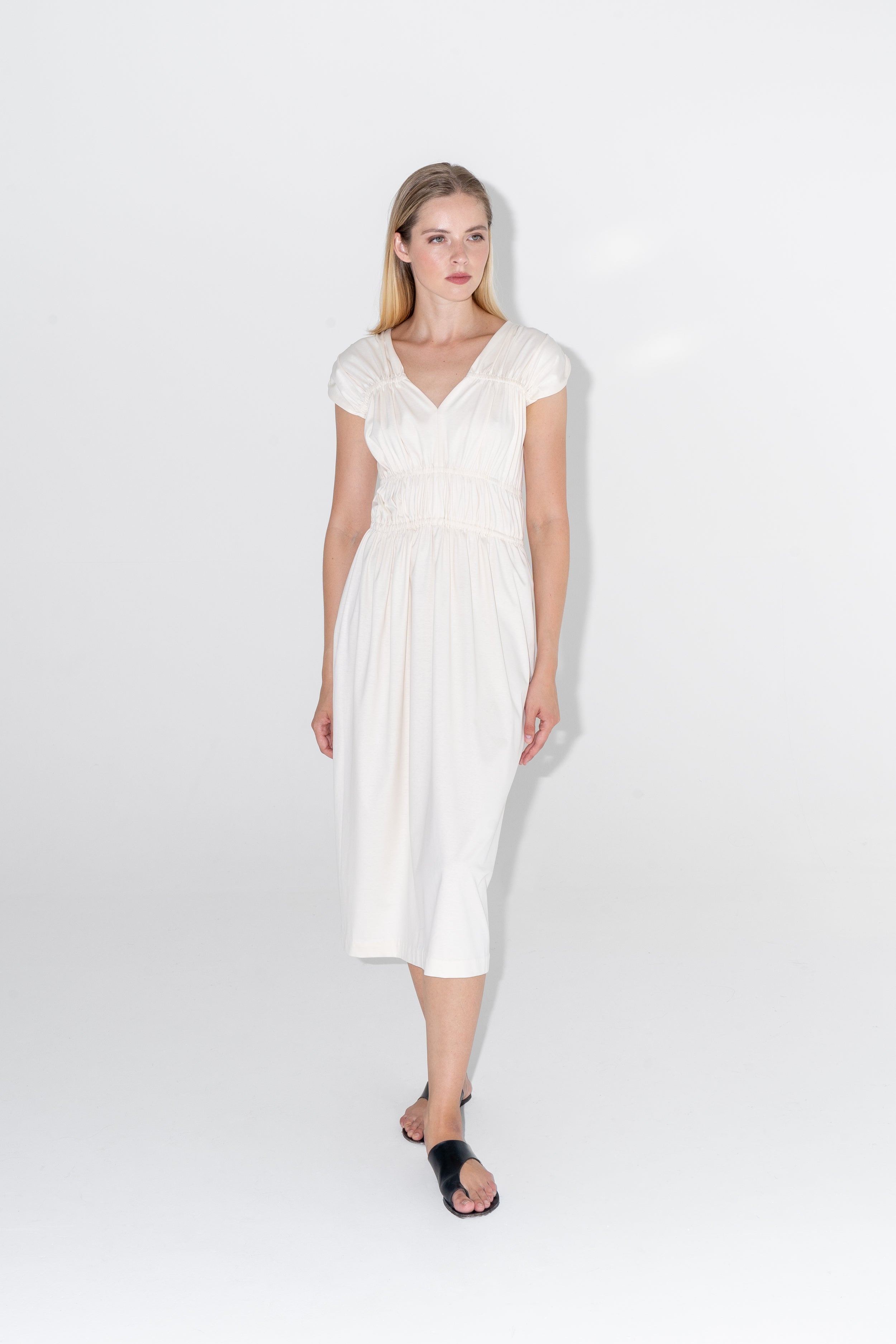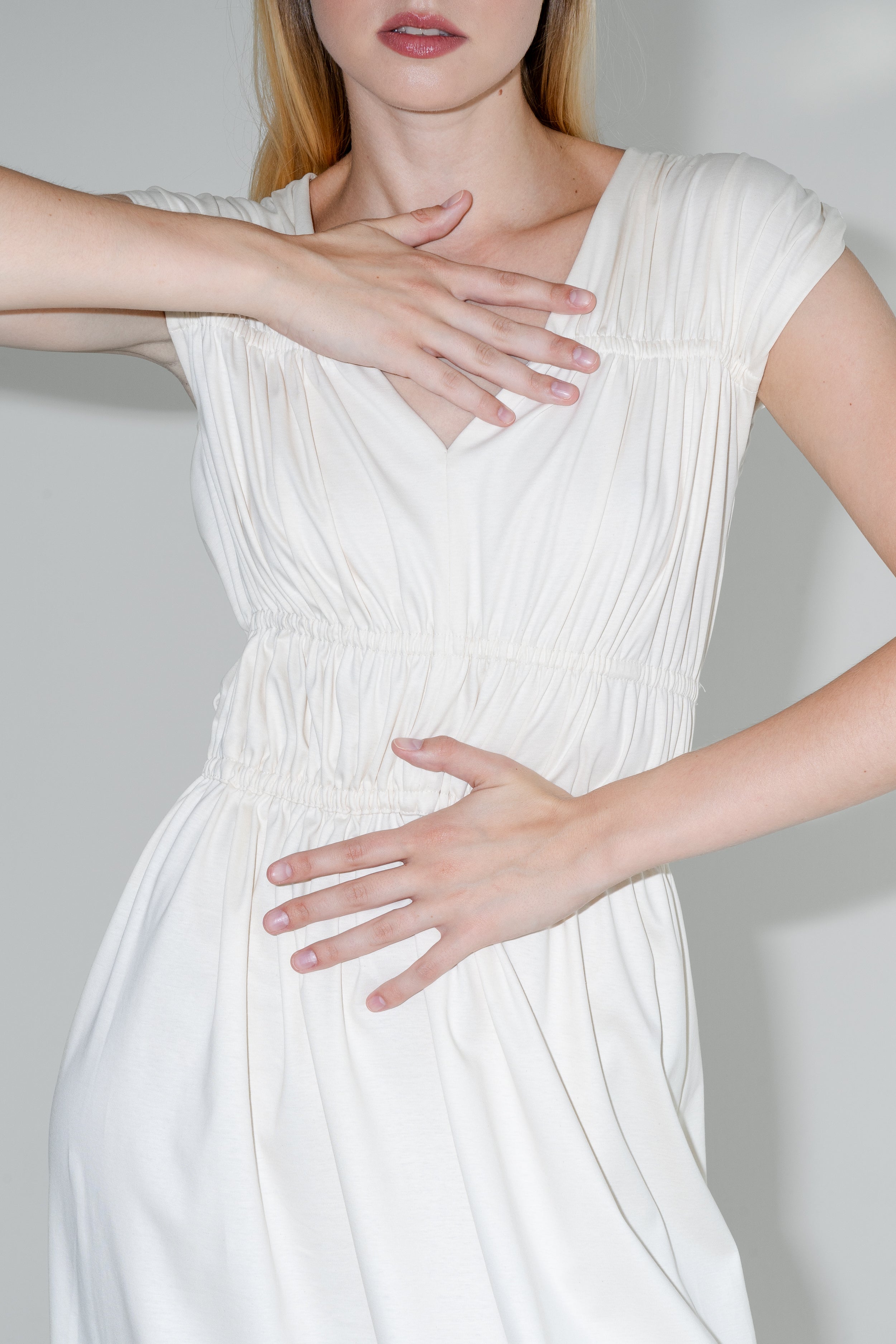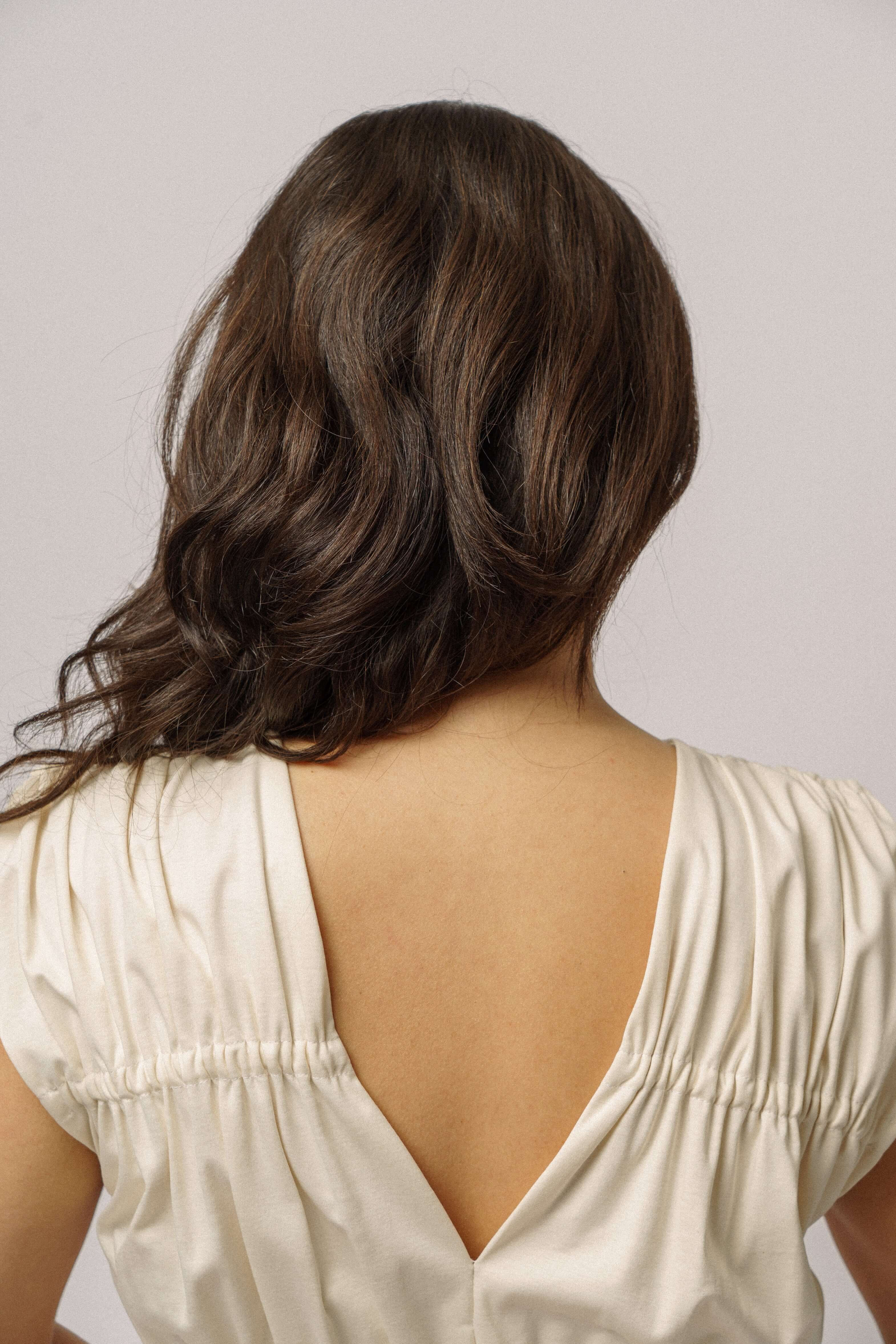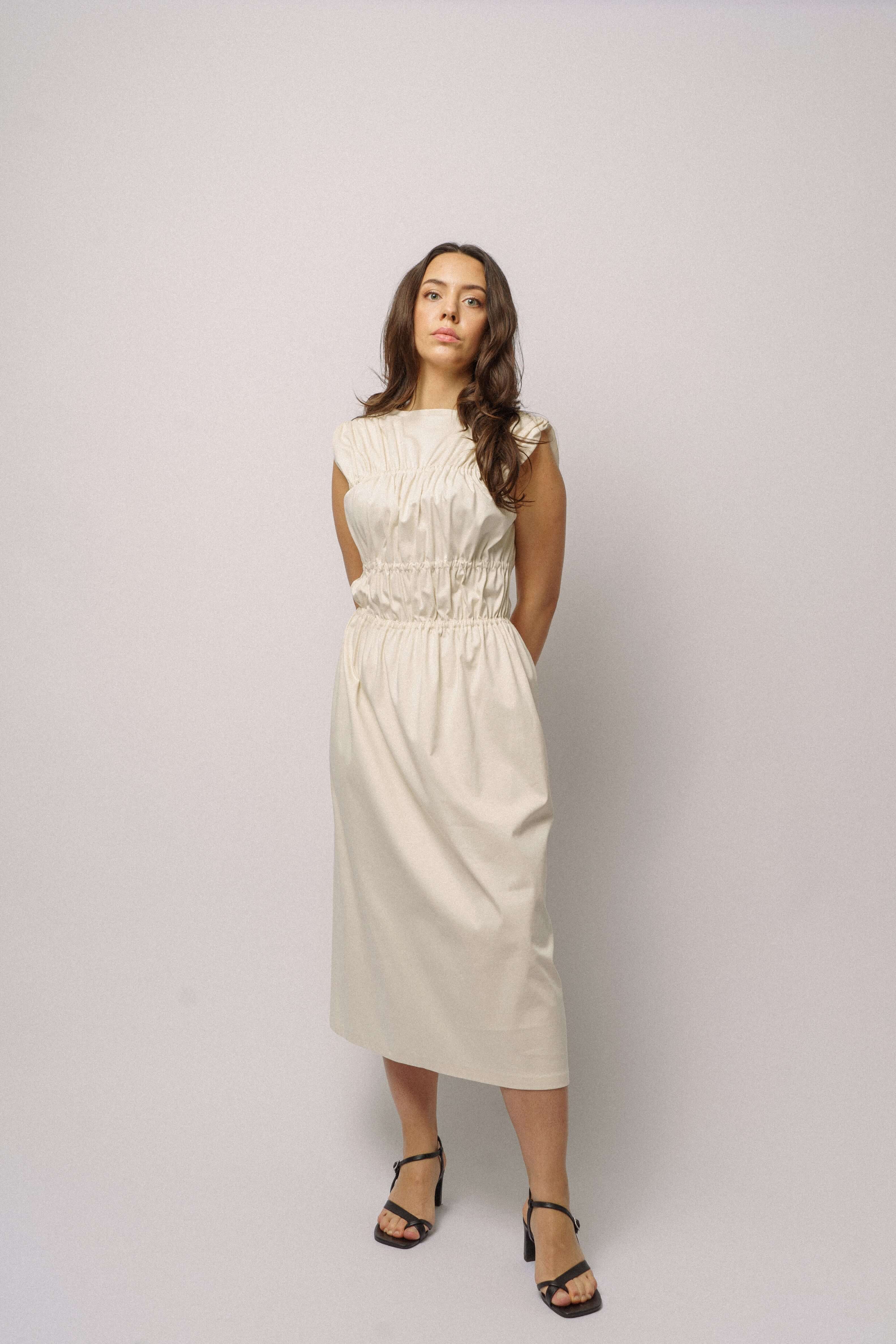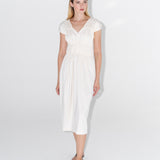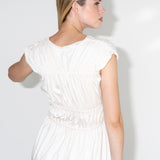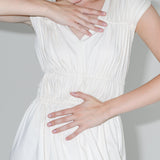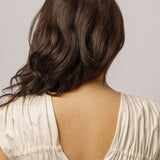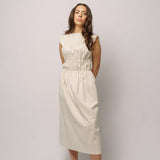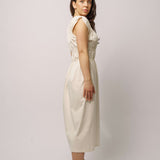 The Magic is On Midi Dress Cream

Description

Materiál & Výroba

Velikost
Women's sleeveless midi dress with creative pleating in cream color
The Magic is On ruffled sleeveless dress is a versatile piece that will make you stand out. They are made of organic organic cotton, which is light and pleasant to the touch. Cut details, gathering at the waist and variability - wear it with a V-neck in the front or in the back - all in one piece. For a casual look, complement them with a sweatshirt, they also look great with our linen shirt.
- Gathering at the waist
- V-neckline
- Midi length
- Available in cream and black
100% organic mercerized cotton, 200gsm, GOTS certified CERES-076

Our organic organic cotton grows in western Turkey, in the Izmir region. It is processed in Portugal. GOTS certification means that the entire process meets strict rules with regard to the environment, the prohibition of toxic chemicals and ethical standards are followed.
Thread origin: Turkey
Fabric origin: Portugal


Made:
Ethically produced in the Czech Republic.
DIMENSIONS

Size S:
Length - 118cm
Across the chest - 38cm
Neckline depth - 25cm

Size M:
Length - 122cm
Across the chest - 40cm
Neckline depth - 26cm

Size L:
Length - 124cm
Across the chest - 42cm
Neckline depth - 26.5cm
Showroom Gorazdova 17, Praha 2. Na objednání.
---
The Magic is On Midi Dress Cream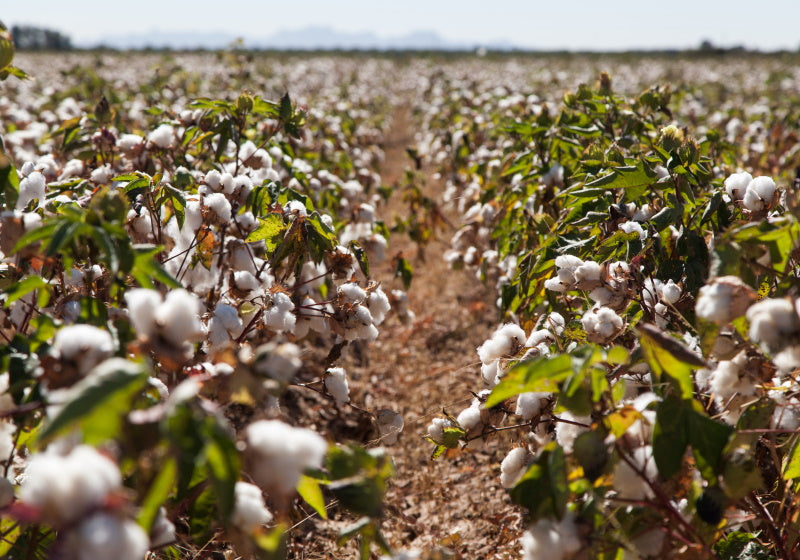 GOTS certification
... you help protect your skin. Our cotton is the bearer of the strictest certificate, The Global Organic Textile Standard (GOTS). This ensures that the final material does not harm the planet, people or our skin.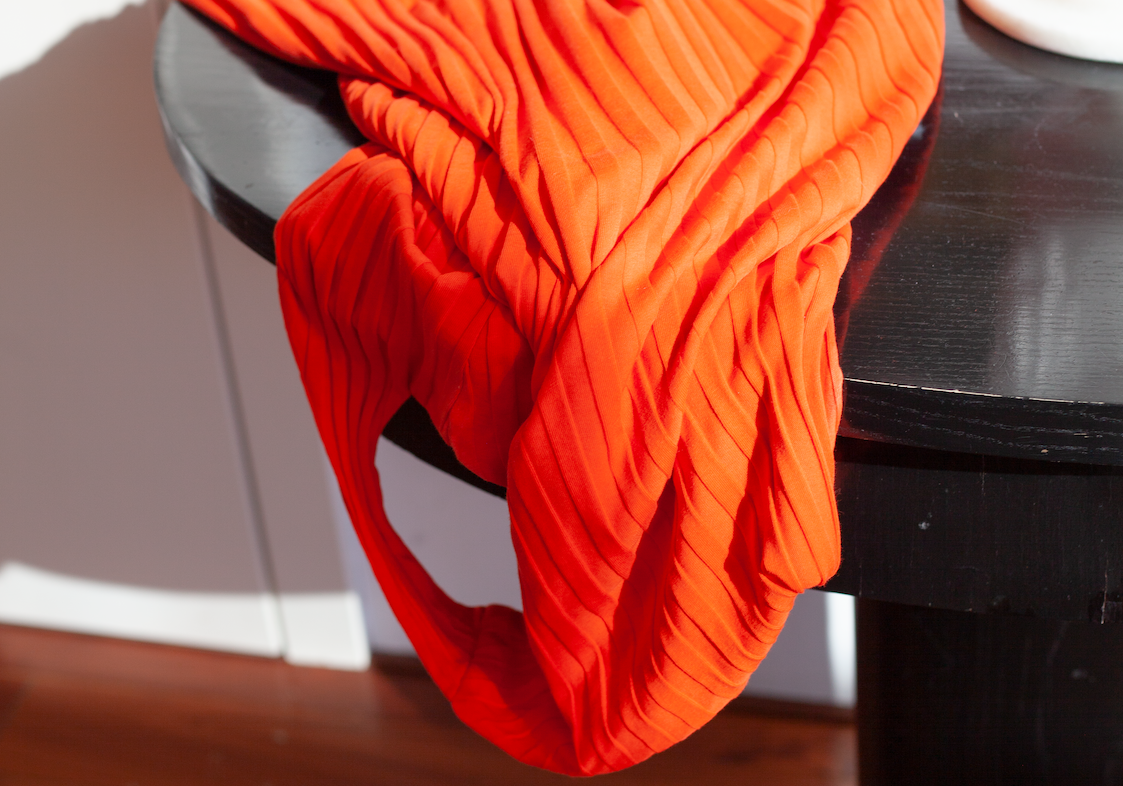 Podporujete lokální módu
... podporujete lokální a zodpovědnou módu. Naše produkty jsou vyrobeny z evropských materiálů v České republice vždy eticky a s respektem k přírodě.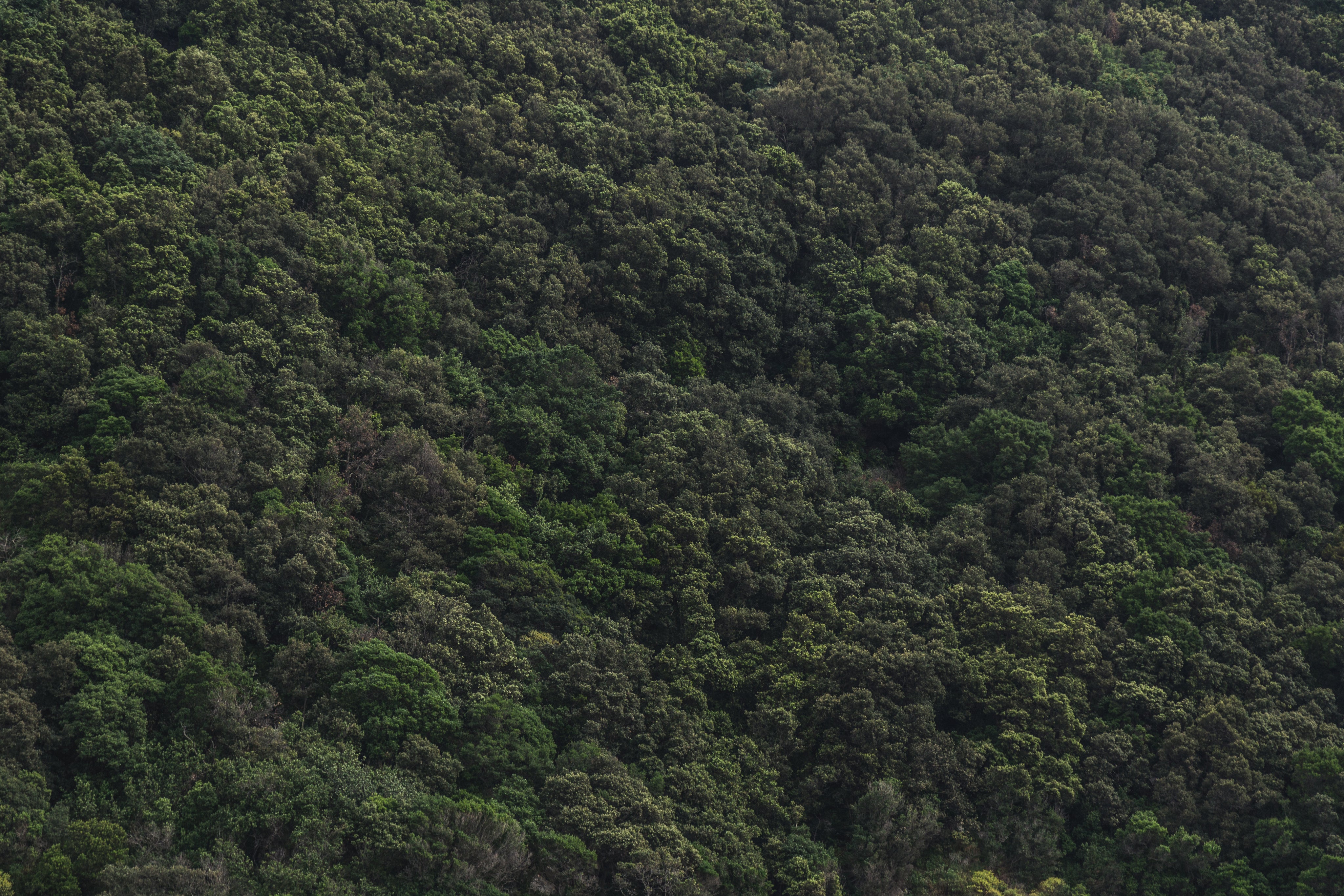 Sázíte budoucnost
...pomáháte nám podporovat EDEN projekty po celém světě. Za každý koupený kousek, za vás vysadíme strom, který kompenzuje uhlíkovou stopu způsobenou výrobou produktu.
Nejčastější dotazy

Jak nejlépe pečovat o váš nový kousek?

We recommend washing all products on a gentle program at a temperature of 30° or lower. Natural materials are prone to precipitation, so we emphasize gentle care.

Let the product dry naturally in the air. Never use a dryer.

Don't bleach.

Do not wash ADVA products unnecessarily, always think about the environment.

For best results, revive the garment with a steam iron.

Je možné si produkt pořídit i v jiné velikosti?

Naše produkty nabízí obvykle ve velikostech S-L.

Rádi vám, ale jakýkoliv náš kousek ušijeme na zakázku. V případě zájmu nám napište email na shop@advastudios.com.

Jsou vaše obaly recyklovatelné?

Objednávky posíláme v recyklovaných a recyklovatelných kartonových krabicích eńebo obálkách.

Produkt je vždy zabalen do hedvábného papíru, který vyroben ze spotřebitelského odpadu.

Všechny letáky a samoleply jsou vyrobené z recyklovaných materiálů a jsou opět recyklovatelné.

Obalové materiály, které používáme jsou také 100% bez plastu.

Můžu produkt vyměnit nebo vrátit?

Jsme schopni nabídnout výměnu nebo vrácení peněz v případě, že vám produkt nesedí nebo není podle vašich představ. Lhůta na vrácení je 14 dní od data odeslání. (Pro mezinárodní objednávky je lhůta prodloužena na 20 dní).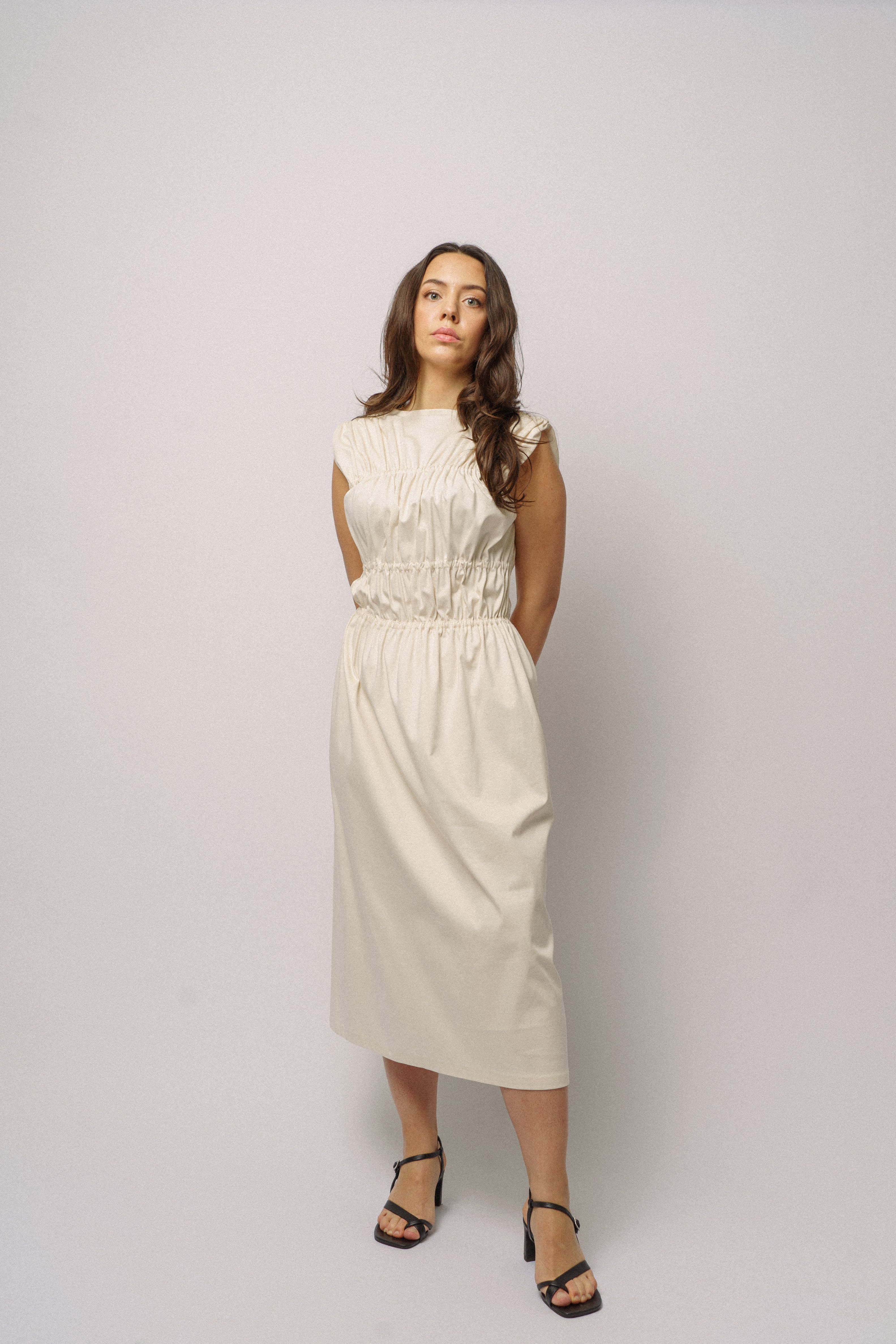 Upřímná.
Objevte příběh produktu.
Poznejte příběh svého nového kousku a objevte jeho cestu od semínka až k finálnímu produktu.